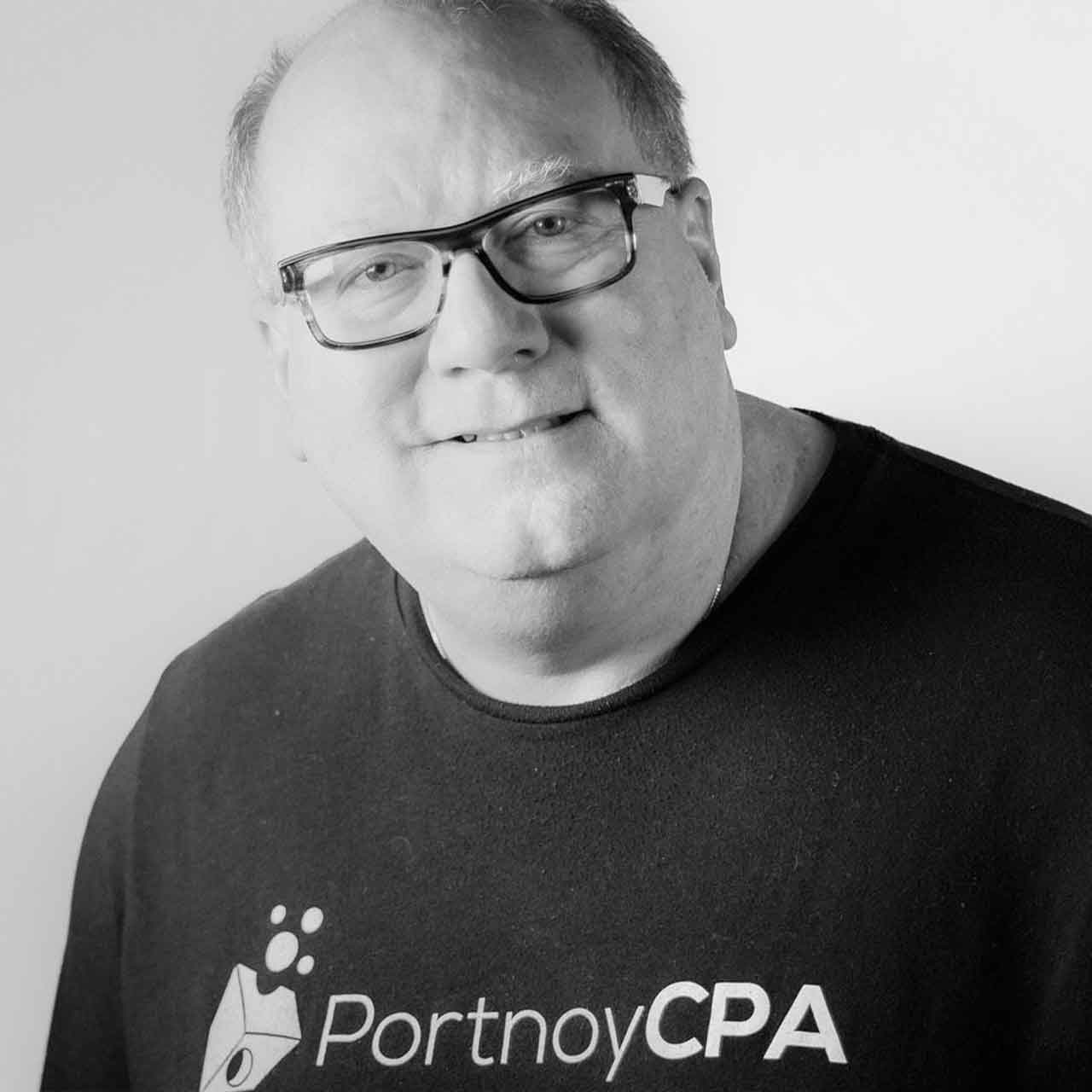 Jay Portnoy, CPA - Managing Partner
Jay graduated from the University of Florida in 1983 and immediately (after a brief test of retirement at the age of 22) began working for a local accounting firm. Jay founded what is today known as Portnoy CPA in 1986 with a vision of providing tax and accounting services to the city where he was born and raised in a non-traditional environment. These outside the box touches can be found from our logo to our locations. The environment was designed to make our staff feel as comfortable as we hope our clients do.
Jay focuses on all aspects of tax and accounting for individuals, businesses, trusts, and estates and manages both Portnoy CPA locations. Jay has a breadth of experience after spending 30+ years in public accounting.
Jay is an avid art collector and enjoys attending art shows. He loves seeing the creativity and entrepreneurial spirit of the artists and the individuality their art offers. Many of Jay's pieces can be found at our offices and in our online Art Gallery. Jay has two adult children, Arthur, one of our CPA's, and Corey, an established lawyer in Miami. Jay enjoys traveling and spending time with his wife, Julia, a recently retired Kindergarten teacher.
"I refuse to join any club that would have me as a member."
- Groucho Marx
By the Numbers:
13 - Age of 1st job
'83 - Graduated UF
'86 - Opened up Portnoy CPA
31 - Years as a CPA